The Essential Meditator 003: Life in the flow lane
I'm sitting at my desk looking out the window. It's green and lush, wet and vibrant with life.
I hope you're paying attention…
I say to myself.
I've been taking time for reflection, leaving our home for a bit to dwell in a casita in Costa Rica. There's no television or air conditioning and the home is small and simply furnished.
I witness the "itch" that arises when I notice the very simplicity I craved also means no access to certain amenities.
It's uncomfortable but also beautiful when I realize that there are many things I don't actually need.
And I'm enveloped in dense vegetation and cool air. The sound of a nearby waterfall, butterflies weaving in and out of the wide-open windows.
The space invites me to Just Be.
And To Flow.
I've noticed how great I've become at multitasking, but I'm not sure if that's really serving me.
I'm just a few days in from eliminating the pile-up on even the sweetest of tasks (answering emails, work slacking, reading a book, listening to a podcast, and studying a new language all while taking a walk or researching simple recipes? Come on.) and I feel better.
When I simplify and slow down I actually get more done and feel better about myself and all that I am or am not choosing to accomplish.
I'm feeling so grateful for this opportunity to be here, among friends.
And as I'm navigating a new place, in a new way, I ask myself: "How will I show up?"
I turn 43 near the end of this year and I'm still asking that question, the question itself leading me to some cool and sometimes uncomfortable places these days.
So this week, I share this question with you, "How will you show up?"
Just take a moment to breathe with that.
And as your friend, your fellow navigator of life, I will add this simple big-tip-sweet-suggestion:
Show up.
​
Here's What I Want to Share This Week:
A Guided Meditation for Finding Calm in the Chaos
When things are really busy and chaotic, try this guided meditation to help find calm in the chaos.
​Click here to access the FB Live recording of Meditation for Finding Calm in the Chaos
Here's Who We Are Celebrating This Week: Edward Zaydelman
This week I'm celebrating my dear friend Ed, connector, real-estate & development advisor, event producer, and creator of Live the Possibility. ​
I met Ed a few years back when Phil and I were hosting events on his magical retreat center Vida. He and his team were a big part of why our guests found the experience transformational and life-changing.
Nowadays, Ed and his team provide the right guidance for those looking to take the leap into regenerative communities, sustainable neighborhoods, and revolutionary towns that are shaping the way we now live in the world. As well as guiding those who are starting these projects.
Grateful to call this exceptional human friend and looking forward to spending more time with him in Costa Rica!
​
​
​Connect with Ed and his team at Live the Possibility here​
​
This Week's Curiosities :
Butterflies of Costa Rica (link)
Because we keep the windows wide open, several butterflies have been flitting in and out of the house.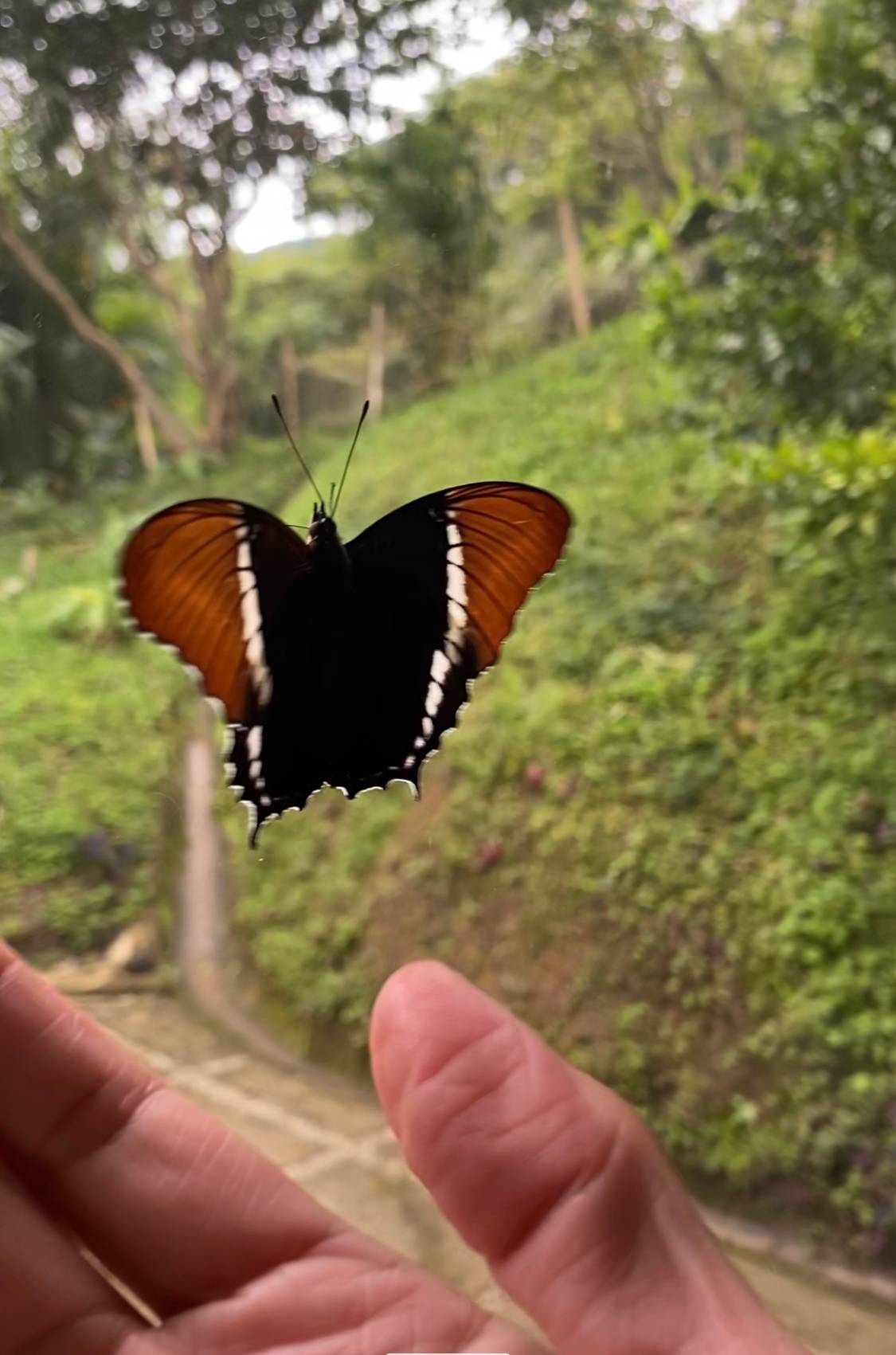 ​
"Ugly" yet comfy, sandals (link)
I've been wearing these sandals non-stop since I bought them a month or so ago.
They are the most comfortable I've ever owned. You can even throw them in the washing machine when they get dirty.
Hey, even Gisele Bundchen loves them.
​
A simple recipe for chicken biryani (link)
Don't let the long-ish list of ingredients fool you. This dish was super simple to make. And delicious.
​
Memorable Quote :
"Just for a few minutes, stop trying to solve the problem and relax into trust: Trust in the process, in your true self, in God, in the scientific method, in any force you hope may be strong enough to hold you, ambivalence and all, for even a little while. It is in moments of surrender, following terrible vacillations, that quietly earth-shattering revolutions occur." - Martha Beck​
The Essential Meditator Newsletter
Join 1,000+ professionals getting The Essential Meditator weekly.